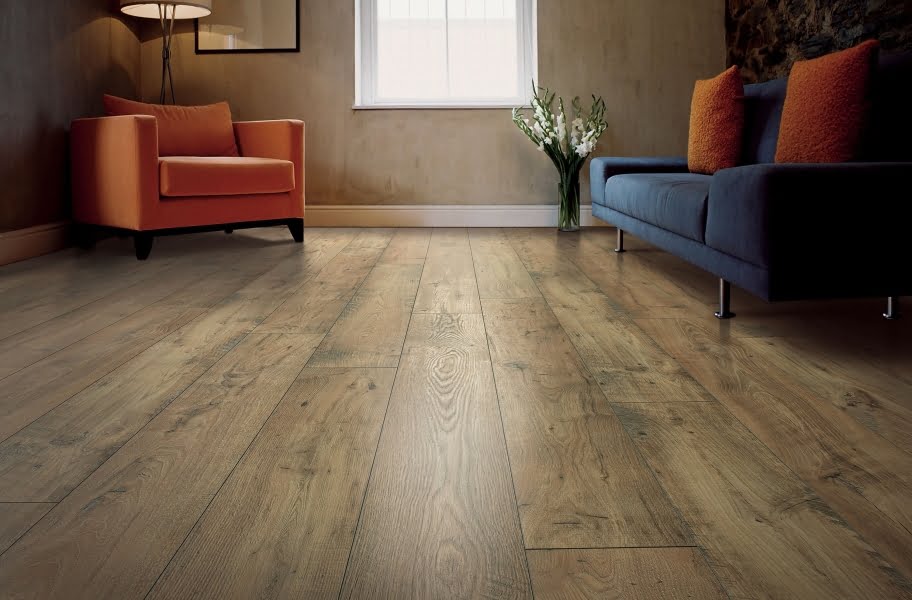 Laminate Flooring
An affordable method of achieving a classy looking floor is to go down the laminate route. At The Front Range Interiors Company, we use only the best quality laminate flooring, and you can choose from many finishes including wood, stone, and even tiles. Laminate flooring comes in thin stripes that are laid together, and when done professionally by us it is hard to tell from solid hardwood floor.

Laminate flooring may in fact contain no wood at all, but don't let that put you off as it is perfect for when on a budget. The strips are made from layers of cheap composite materials onto which a high-quality photograph rendering of the desired finish is attached. On top of this is a clear protective coating that makes this a durable and easy to maintain choice for floors.


Benefits of Laminate
Being impervious to water, laminate is a common choice for bathrooms and kitchens, and can look superb when properly installed. Stains and dirt can be easily wiped away hence its popularity with dog owns for flooring at entrance points. Laminate is also highly durable and scratch resistant, yet normal wear and tear will see a laminate floor show signs of age over the years.

Unlike solid and engineered hardwood floors laminate cannot be refinished. However, damaged strips or tiles can be replaced, although at The Front Range Interiors Company we believe our rates are so good that a more cost-effective option would be to have the entire floor replaced.


Our Services
The team at The Front Range Interiors Company are here to help you not only with laminate but with all your flooring needs. We have a great choice of laminate floors of the highest quality in all possible finishes, and at prices that you will certainly appreciate.

Come to The Front Range Interiors Company for a free no obligation quote and we'll be happy to answer any questions you may have about laminate flooring or other possible flooring solutions. We're waiting to help, and our friendly, dedicated, and professional team will provide with the first-class service that each client deserves.
Quality Flooring Products
We look forward to the opportunity to help you beautify your home. Give us a call today or use our contact form to get in touch with one of our carpet specialists to see how we can help.
PROJECTS
Recent Design Projects
All
CARPETS
HARDWOOD
VINYL
LAMINATE